Everything we thought we knew about events and venue control has been scattered to the four winds. Right now – and post-pandemic – businesses don't just have to follow a much bigger rulebook. The book itself keeps changing.
There's a delicate line to walk too: can you implement the rules without spoiling the atmosphere you've worked so hard to build?
Overcrowding and poor safety measures could already harm events. Now they're a matter of government policy. To navigate these changes and avoid becoming a cautionary tale, organisers and venues need a calm, confident force for compliance.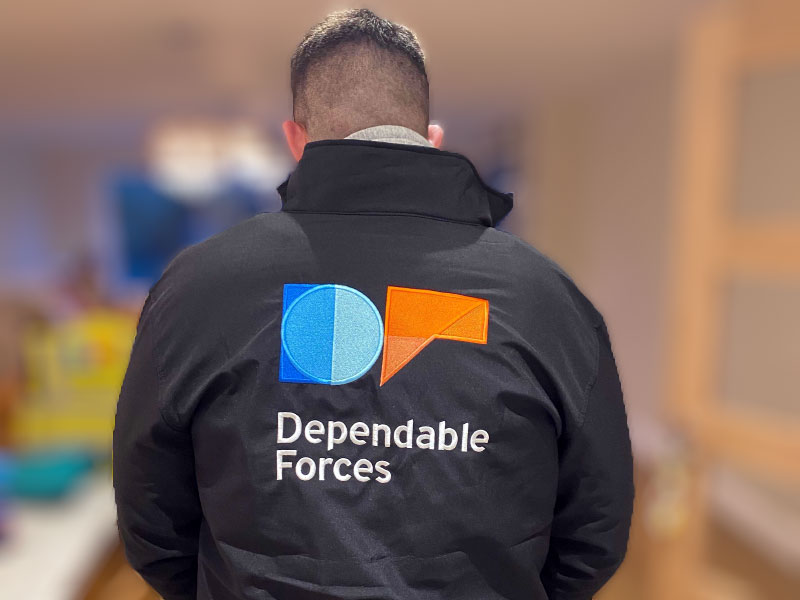 Dependable Forces are a seasoned team of professionals who not only come from the events industry, but have the skills and wherewithal to think on our feet, step in and act fast. With us, you're in good hands – and not just for COVID-era checks. For any event you run.
Can we introduce ourselves?
Who we are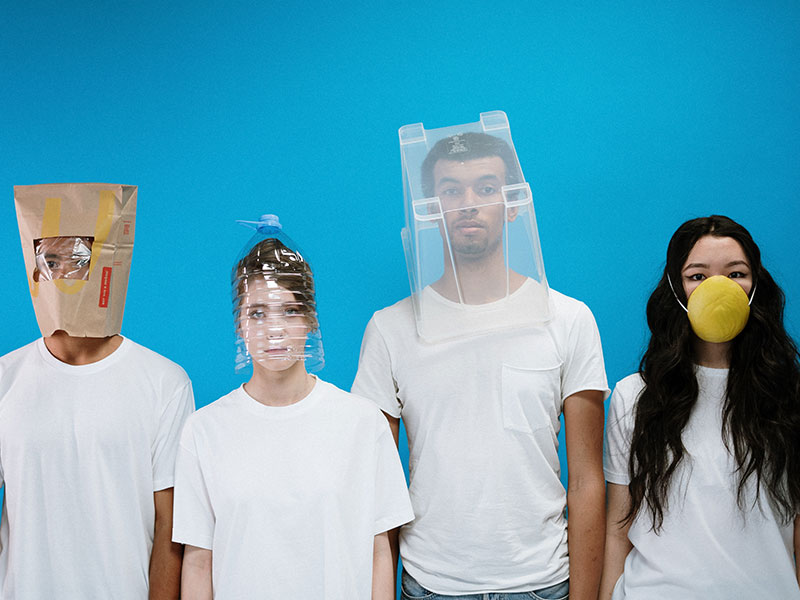 We emerged when the founders of emc3 (an award-winning events brand) and TEAM Safety Services (an accredited health, safety and fire consultancy) joined forces. emc3 are renowned for their high-concept, end-to-end events management. TEAM, meanwhile, bring the specialist risk awareness. They've now pooled their insider knowledge of the events industry with essential compliance expertise.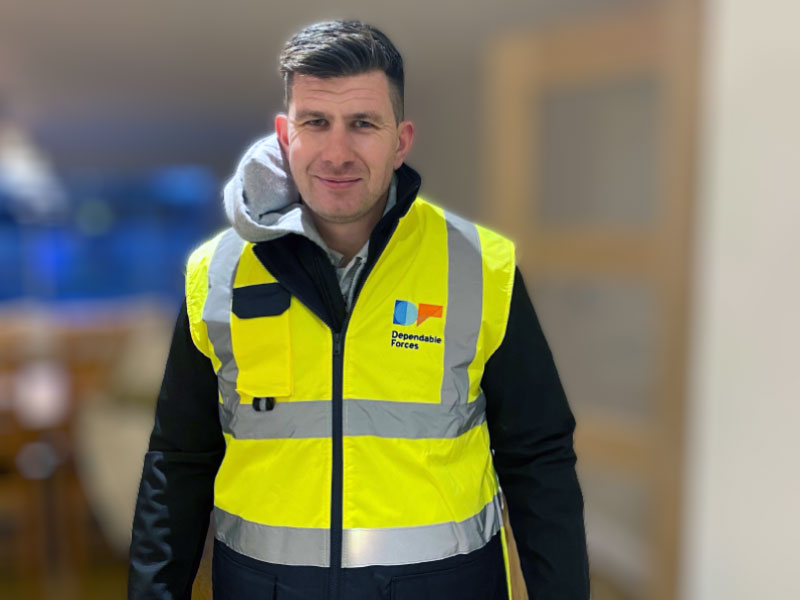 Dependable Forces founder Ellis was in the fire service for 20 years. His business partner, Tony, is a chartered member of the Institution of Occupational Safety and Health. Together, we wanted to help events organisers find a way of managing risks and regulations, without taking away from the experience they want to deliver.
Today, we've amassed over 750 first responders around the UK. They combine emergency training and response with a first-hand understanding of the events sector.
What we do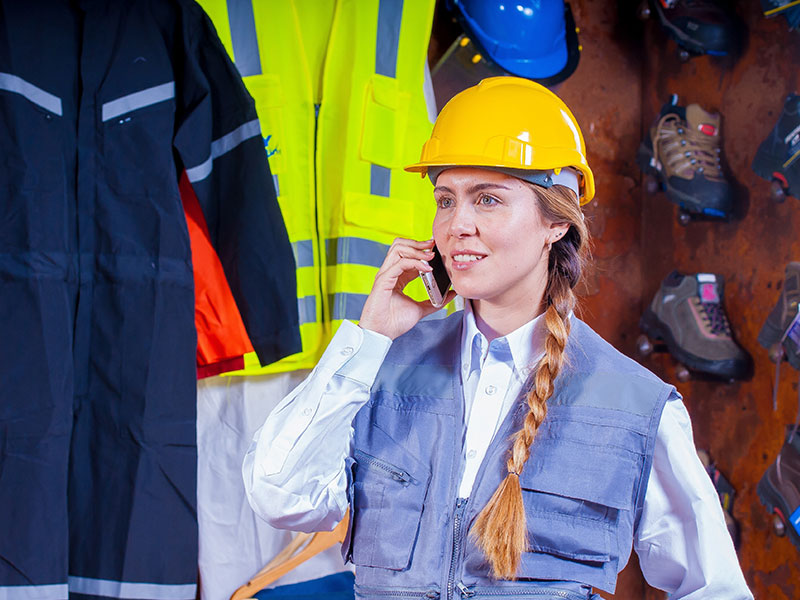 The crux of our work is planning and delivering a safe event in line with the latest government guidelines. This enables you to focus on creating an effortless experience – whatever the circumstances.

Our work involves four key stages:
Conduct a risk assessment – We look at location, context and local virus transmission rates. Everything's held against the prospect of general safety as well as measures that are unique to COVID-19. 
Build an event strategy – This gauges the physical prep involved (including spacing, partitions, marked floor lanes and hand sanitiser), as well as how we'll manage the flow of attendees (such as through main access routes, encouraging online registration, communicating the message, or limiting crowds with a 'hybrid' event model). We'll put all of the right equipment in place, like masks and temperature checkers, while sourcing your suppliers' H&S documentation. 
Ensure event delivery – Beforehand, we'll train your staff in the latest hygiene and distancing techniques. Then, on the day itself, we'll have a physical presence. Our trained COVID Marshals keep an eye on everybody, making sure they're sticking to the guidelines. We can advise, direct and reinforce what has to happen for you to stay compliant. Any incidents? We'll step in immediately. 

Provide a post-event analysis – This reviews every control measure that we implemented. We also feed in attendee comments: what they thought about the event, what they wanted to see from its safety procedures, etc. Plus, we learn whether anyone developed symptoms on-site. If they did, we'll tell the relevant health authority. All findings are shared with you, providing learnings for the future.
As you can see, our support is so much more than a risk assessment or hi-vis jacket. Dependable Forces offers a hands-on service: a pair of extra-vigilant eyes in the background, ready to act when needed. Yet we don't tread on any toes; the event runs without stress or intrusion.
Get back on your feet in the right way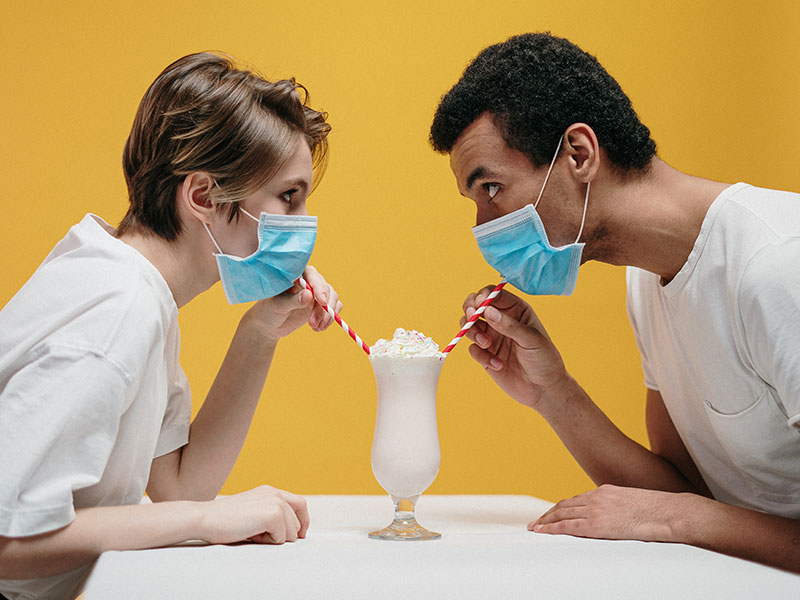 We'll explain more about our COVID Marshals soon. For now, rest assured that we're here for you and your audience. So put on a show. Start pouring the drinks. Earn again. We'll be there, to one side, helping it happen without ever drawing attention from the spectacle.
All it takes is a quick call with our experts.